Features of the user's personal account
To get access to all the features of DTEL-IX, you need to register in a personal cabinet.
If you are interested in the possibilities of the personal cabinet and you want to check them yourself, DTEL-IX offers a special demo entrance for unregistered users. To use the demo login, enter the login demo and  password demo. Thanks to it, you will get acquainted with the interface of the personal cabinet and get an idea of ​​its main functions.
DTEL-IX personal cabinet advantages
Using your personal cabinet provides you with the following options: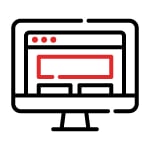 Viewing interfaces
. DTEL-IX provides you with the tools for troubleshooting network connections built to our equipment. The availability of a personal cabinet allows you to view the loading of DTEL-IX interfaces in bps/pps, as well as additionally for each individual interface to which the participant is connected, you can find out the level of signals on the lanes and the level of errors on reception.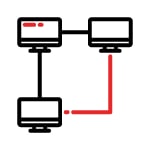 Description of commutations
. After registering in your personal cabinet, you can get a list of your ODFs, check the list of built commutations and get a detailed history of their construction.