Hack CAPEX: Don't buy — rent!
Optimize your cost of deploying a node in Kyiv with our services for renting physical or virtual equipment. Instead of incurring significant costs for the purchase of new equipment and its installation in a data center, you can rent it from us and get all the necessary functionality for your tasks.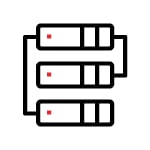 Hack CAPEX Switch — rental of a physical switch, with a configuration that meets your needs. The cost of services includes the rent of 1 unit in one of our data centers, the power supply, the «Remote Assistant» service, and prompt replacement of equipment in case of failure.
Hack CAPEX vPoP or Virtual Point of Presence —  rental of part of a DTEL-IX switch. You get a coordinated resource of our switch in accordance with your needs, including the required number of ports, the individual settings of those ports, and the «Remote Assistant» service.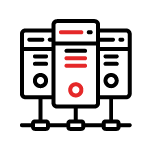 Hack CAPEX MX — rental of a virtual router. With this service, you do not have to buy a separate router; instead you can use a part of our powerful Juniper 10008 router. You will get access to control the virtual machine and make the necessary router settings in the same way you did on your own physical router.
Hack CAPEX All-in —  rental of DTEL-IX network infrastructure. This service is for those who do not have a switch or router. The service price includes a port on the access switch connected to our router and a dedicated virtual router according to your needs. The virtual router is under your control, and the configuration of the connections between it and the access switch is performed by our engineers. If necessary, the number of rented ports on the access switch can be increased.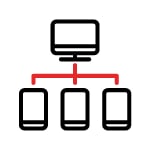 Hack CAPEX Special
— rental of other types of equipment. DTEL-IX can lease other network equipment in accordance with your technical assignment. The cost of such rent is determined individually, depending on the type and number of equipment. Contact us for an offer
.