Новости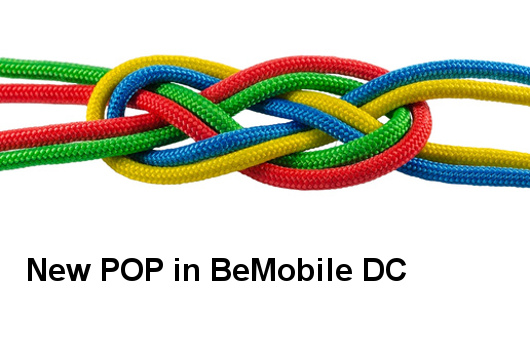 Starting from 01.02.2017 DTEL-IX is launching its new POP in Bemobile DC.
It will be possible to connect with 1/10/40Gbit/s ports there.


DTEL-IX's customers will get the following benefits:
direct access to clients in BeMobile and the ability to create logical links over existing IX's network
Virtual POP Services and dedicated ports on our equipment to avoid placing your own switches in the DC;
possibility to order cross connects between carriers in BeMobile DC having only a contract with DTEL-IX
significant savings on rolling up new services in BeMobile, all services are launched after your email request to

co-location of any active or passive equipment in the premises under DTEL-IX control
interconnection with DTEL-IX's network in new location with access to all peers
1 Route Server will be physically moved to a new location for redundancy
local interconnection with world's known traffic generators like Google
24/7 monitoring of the network
remote hands in BeMobile
As of 20.01.2017 DTEL-IX made possible to connect to its network in the following locations:
50, Gaidara st. (Newtelco)
21а, Kurenivskiy drive (Bemobile)
9 Leontovicha st.
10, Dorogozhitskaya st.
DTEL-IX is an Internet eXchange point in Easter Europe with customers connected from countries all around the region:
Ukraine (all major carriers connected)
Poland
Bulgary
The Netherlands
Russian Federation
Germany
Hungary
Georgia
Moldova
Belarus
USA
UK
Latvia
Romania
Denmark